You currently have an 'SDB Student Required Info' hold. This hold requires you to provide the information requested as part of a Federal reporting requirement.
Here are the questions you will need to answer: 1. Are you a single parent? 2. Are you a displaced homemaker?
How to Resolve this Issue
Log in to your MDConnect student center:

---
You will notice that you have "holds" that state SDB Student required info.

---
You may click on the hold for details.

---
Proceed to "enroll" or "add" classes. You will be prompted to click on the term, which in this case is Summer 2018.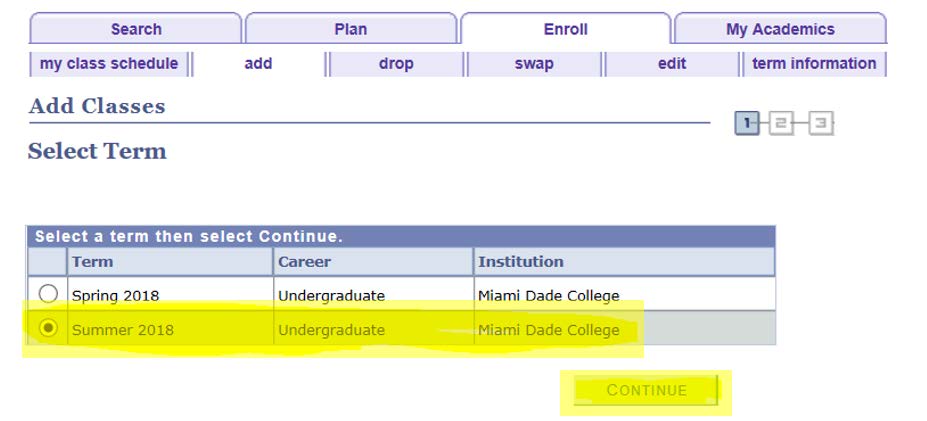 ---
Once you click on the term and continue, you will receive the two questions below.
---
Each question has the magnifying glass/lookup prompt that provides you the codes you can choose from. Choose a code for each question according to your category.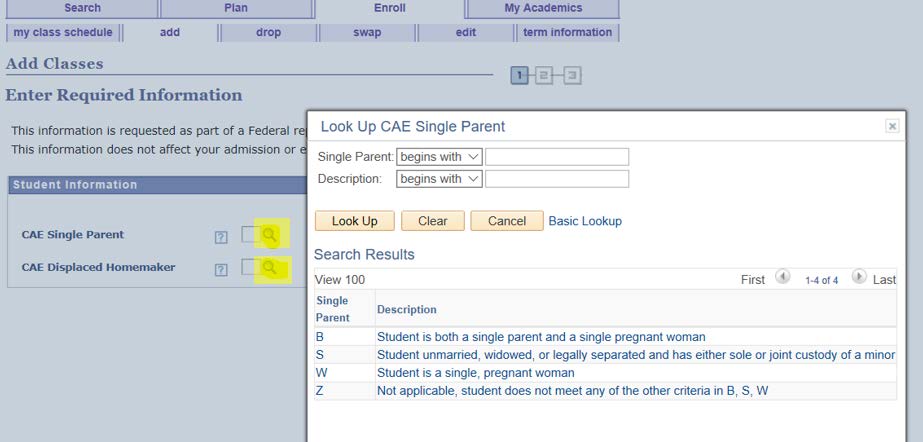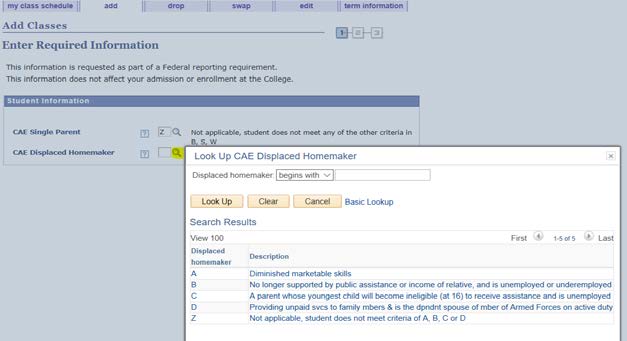 ---
Click Continue when you are done.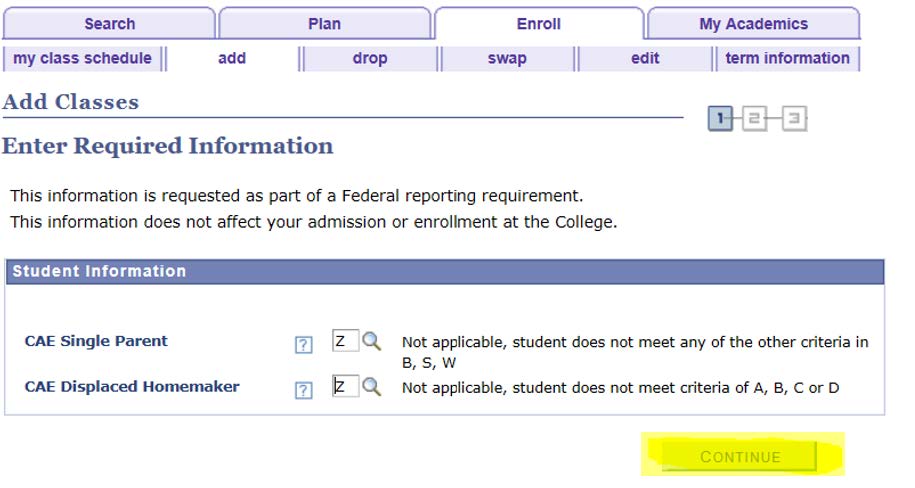 ---
You will notice that the "hold" for the selected term disappears and you can proceed to register based on your appointment date/time or during open registration.